Immunify® $34.95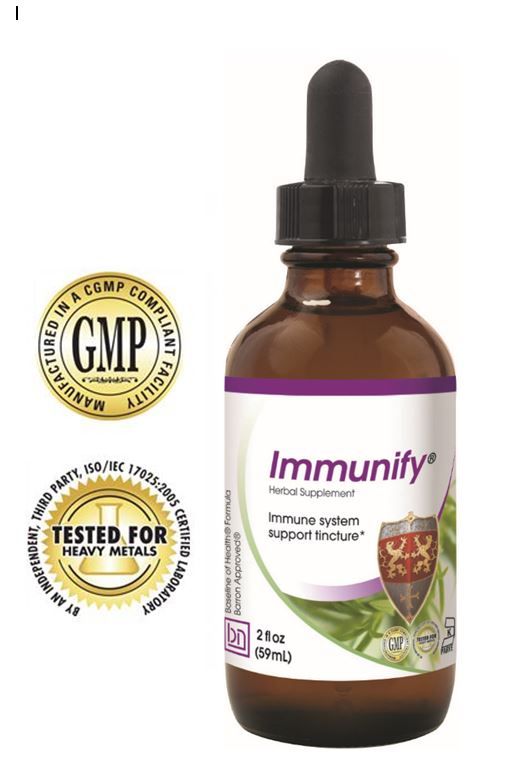 Looking for a healthy immune system? Baseline Nutritionals'® Immunify® nutritionally provides immune system support in today's challenging environment.
Immune System Support:
Mixture of five powerful immune supporting herbs, including Echinacea, Astragalus Root & Pau D'Arco.
Helps your body increase T-cell production for a healthy immune system.
Supports the body's ability to meet challenges.
Helps strengthen and rebuild the body for immune system support.
Support a healthy immune system through Immunify's benefits:*
Helps your body fight off challenges.
Supports your body's ability to strengthen tissues against assault when challenged.
Stimulates macrophage capability for immune system support.
May nutritionally support an increase in your body's T-Cell production and may also help protect T-helper cells.
Nutritionally assists the Cell Mediated Immune Response.
Availability
This product was formerly available from BaselineNutitionals.net. But that site is temporarily closed. To keep up-to-date on possible future availability, CLICK HERE.
How to Use
Use 2-3 droppers of Immunify® in 2 oz of juice or water as needed. For special occasions, use up to 10 droppers an hour. Note: it is best to use for 3 weeks a month, and rest for one week to maintain maximum effectiveness.
Can be used externally as well.



Label