Blood Support™ $34.95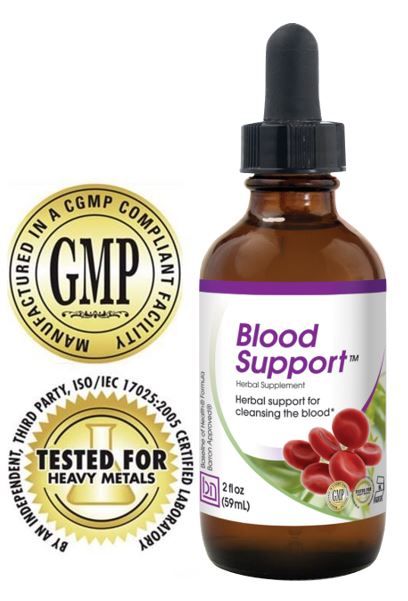 Proper blood cleansing can have a profound impact on your health. Baseline Nutritionals'® Blood Support™ supplement provides Blood Purifier and Blood Cleansing Benefits.
Blood Cleanser:
Supports the body's ability to support normal cellular growth.
Powerful blood purifier and lymph cleanser promotes optimum health.
Made with all organic, wild crafted, and/or ethically imported herbs.
Blood Support incorporates the most powerful blood cleansing herbs known to man. Burdock root, goldenseal root and bloodroot work to help remove toxic residues that naturally form in the blood, thus promoting optimum liver health, while at the same time supporting your blood's natural protective properties. *
Blood Support™ is best used as part of our Kidney/Liver/Gallbladder/Blood Detox Package.
Availability
This product was formerly available from BaselineNutitionals.net. But that site is temporarily closed. To keep up-to-date on possible future availability, CLICK HERE.
How to Use
4 droppers (4mL) in 2 oz of juice as needed. Shake well before using.
For blood cleansing and liver detoxification, 4 droppers three times a day until bottle is used up.


Label