Liver Tincture™ $34.95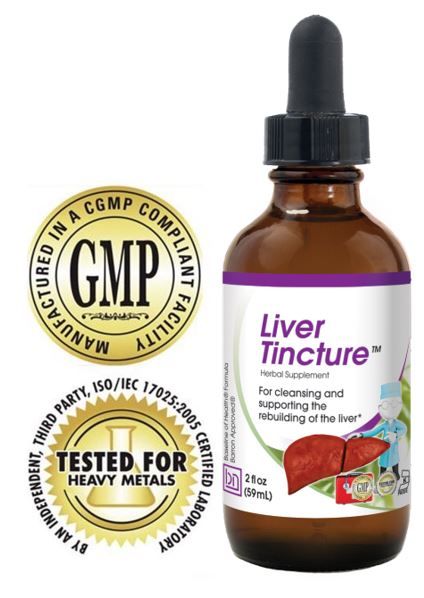 Your liver health is vital for almost all functions in the body. Baseline Nutritionals'® Liver Tincture™ supplement naturally helps with liver detoxification, repair, and regeneration.
Liver Tincture's™ liver detoxification benefits include:
Liver detoxification to help rebuild and regenerate your liver.
Contains Milk Thistle to regenerate the liver and Dandelion Root for blood & liver cleansing.
Protects against liver damage caused by rich foods, alcohol, toxins, medications, and chemical pollutants.
A proprietary blend of all organic, ethically wild crafted, and selectively imported herbs.
Liver Tincture ™is crucial in that it contains herbs like Dandelion root, Ginger Root and Garlic, which provide nourishment to help the liver rebuild and regenerate itself. A secondary benefit is that when the liver is healthy, it releases less LDL cholesterol. In addition to all of the herbs that support and cleanse the liver, this liver tincture also contains the antiparasitic herbs Wormwood and Black Walnut – parasites hate those herbs.*
Liver Tincture™ is best used as part of our Kidney/Liver/Gallbladder/Blood Detox Package.
Availability
This product was formerly available from BaselineNutitionals.net. But that site is temporarily closed. To keep up-to-date on possible future availability, CLICK HERE.
How to Use
120 drops (four 1 ml droppers) of Liver Tincture™ in 2 oz of juice or water as needed.
Shake well before using.
For liver detoxification, four 1 ml droppers, three times a day until bottle is used up.


Label