Women's Formula™ $34.95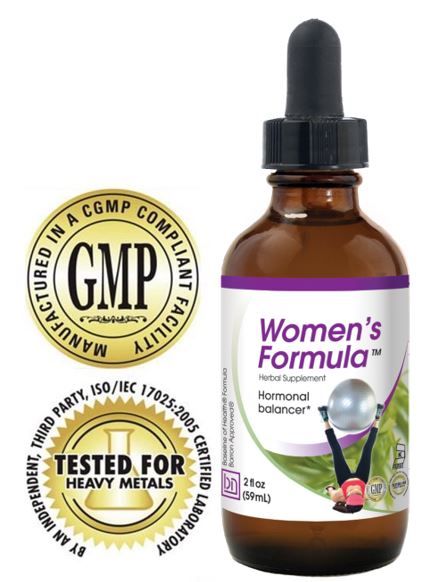 Do you have low energy from hormonal imbalance? Baseline Nutritionals'® Women's Formula naturally balances female hormones and boosts natural testosterone for energy, vitality, and vigor for life.
Balance Natural Testosterone & Excess Estrogen for Energy & Vitality:
Rebalances your natural testosterone levels for energy and wellbeing.
Nutritionally locks up excess estrogen.
Increases your zest for life!
Loaded with Muira Puama, Damiana, Wild Yam Root, and Mucuna Pruriens.
Ease symptoms of PMS and helps minimize menopausal symptoms.
Nutritionally balanced for adrenal support.
Improves muscle tone, reduces fat, and facilitates better circulation.
A proprietary blend of all organic, ethically wild crafted, and selectively imported herbs.
Nutritionally helps a woman's body rebalance its natural testosterone and excess estrogen levels to increase energy, build muscle and reduce fat, and bring back that zest for life you long for.*
Availability
This product was formerly available from BaselineNutitionals.net. But that site is temporarily closed. To keep up-to-date on possible future availability, CLICK HERE.
How to Use
2 droppers of Women's Formula a day in 2 ounces of juice or water  -- or up to 10 droppers at one time for special occasions.
For blood cleansing and liver detoxification, 4 droppers three times a day until bottle is used up.


Label