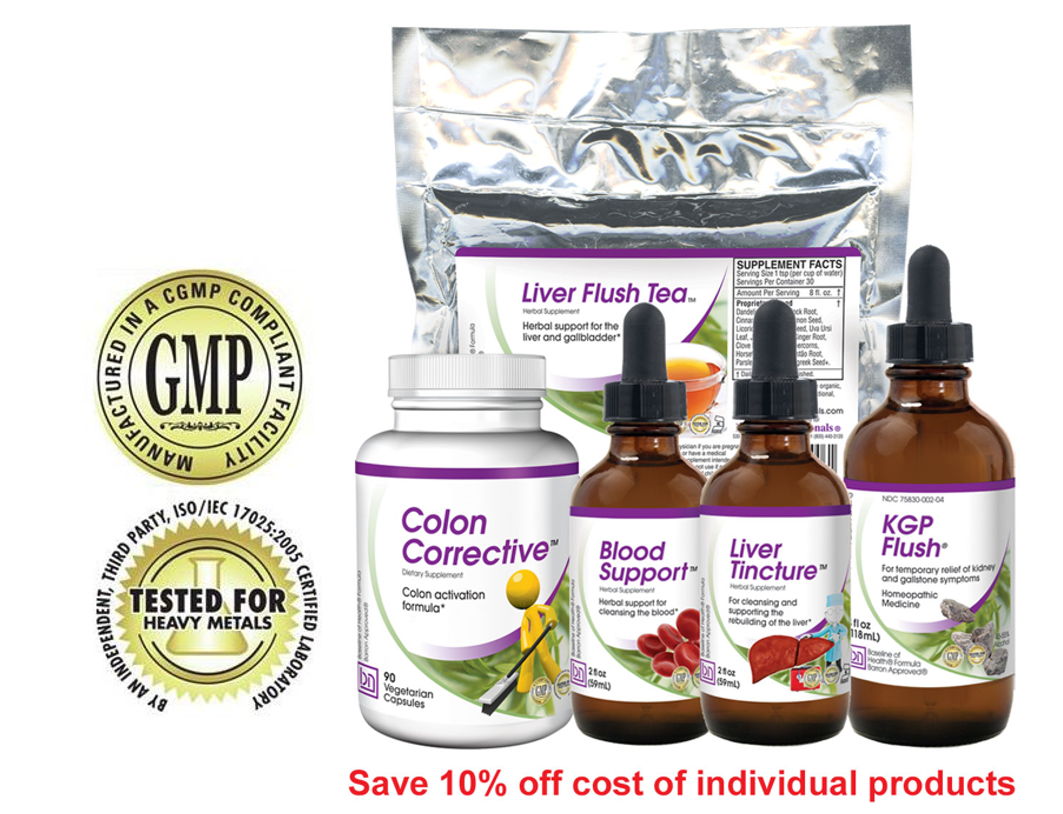 A complete kidney detox, blood cleansing and liver detoxification pack for optimum health and wellness. Baseline Nutritionals'® Kidney/Liver/Gallbladder/Blood Detox Pack includes KGP Flush® for kidney health, Liver Flush Tea™ & Liver Tincture™ for liver detoxification, Blood Support™ for blood cleansing, & Colon Corrective™ to keep bowels moving.
Complete Kidney/Liver/Gallbladder/Blood Cleansing:
Phase 2 & 3 of full body detox
Most advanced liver, kidney, gallbladder, blood detox to help purify and rebuild these organs.
These natural detoxification products are highly recommended to use together when doing a liver detox since they enhance effectiveness and ease discomfort.
Availability
This product was formerly available from BaselineNutitionals.net. But that site is temporarily closed. To keep up-to-date on possible future availability, CLICK HERE.